The Israel-Canada Chamber of Commerce (ICCC) is a voluntary non-profit organization.
The members of the ICCC management, all are senior executives of the economy and with extensive business experience and knowledge of business entities in Israel and Canada, donate there time, skills, and knowledge for the benefit of others without any compensation.   
The ICCC recognizes the enormous potential that exists in commercial cooperation between Israel and Canada, in the fields of technology, industry, culture, society and the environment.
Israel's entrepreneurial culture, which is characterized by bold innovation, combined with broad government support for research and development, places Israel at the summit of technological entrepreneurship in the world. The success of many Israeli start-ups in the international arena has given Israel the nickname "The Start-up Nation".
At the ICCC we aim to promote business relationships with Canada in many areas of innovation such as biotechnology, medical systems, technological agriculture, artificial intelligence, fintech and more. We believe the high-quality human resource that exists in both countries and the long-lasting friendship alongside good trade agreements sets the ground for establishing prosperous trade relations between the countries.
The Israel-Canada Chamber of Commerce is putting much effort into raising awareness of the possibilities inherent in mutual cooperation between Israel and Canada among businessmen, companies, entrepreneurs and organizations from various fields. Also, we invest a great deal in creating a base for contacts based on interests as well as initiating customized meetings for its members throughout the year.
 ICCC management and other members of the Chamber share their business networks and create a wide range of connections in every relevant area.
ICCC works in cooperation with the Israeli Ministry of Economy, the Foreign Ministry, the Export Institute, the Manufacturers Association and the Association of Chambers of Commerce. All these and more contribute time and energy in promoting and strengthening bilateral relations between Israel and Canada.
We host delegations from Canada and initiate delegations to Canada, aimed at creating a fruitful foundation for collaborations between potential partners. We are constantly working to bring together prominent businesses in the economy, senior politicians,  professionals from the academics and culture, institutions and organizations from both Israel and Canada.
The ICCC maintains an open and warm relationship with relevant Canadian government agencies, the Canadian Embassy in Israel, the Toronto Stock Exchange and its representatives in Israel, businessmen and companies from Israel and Canada.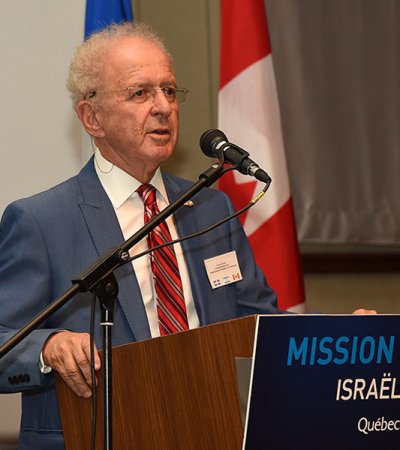 Yehuda Raveh is a leading businessman, the founder of Yehuda Raveh & Co, and a prominent Israeli commercial attorney, regarded as a leading expert on public-private partnership projects (PPP, BOT, PFI), and real estate and financing transactions. Yehuda is a co-founder of the Israel Infrastructure Fund (www.iif.co.il), the largest of its kind in Israel, which manages more than $1 billion in investments, and he currently serves as a principal of the fund. His expertise is likewise sought outside Israel as a member of the United Nations PPP Experts Group; in this capacity, Yehuda advises European governments on the legal and commercial issues related to building and financing infrastructure projects.
Raveh actively contributes to the community in a variety of volunteer positions, among others, he is chairman of the Association of Friends of the Israel Museum, chairman of the Board of Trustees of the College of Management in Rishon Lezion and a director of the First International Bank. He sits on the board of the children's charity Variety and ALYN Hospital. Additionally,  Raveh teaches a course in the legal aspects of project financing at Tel Aviv University.
Raveh believes wholeheartedly in the extensive commercial and industrial opportunities that exist between Israel and Canada. Raveh's first major client was Canadian Pacific Hotels that became over the years one of Canada's largest companies with a turnover of $ 15 billion. Since then, Raveh gained extensive experience in bilateral commerce with Canada and he is eager to share this knowledge with other members of the Israel-Canada chamber of commerce.
Joseph (Yossi) Daskal - President
After 26 years of military service as an intelligence officer in the IDF, Yossi was appointed CEO of Bombardier  Israel in 2003. He served as CEO of Bombardier Israel, project manager and also coordinated the company's rail and aviation projects in Israel and the Middle East. Under his management, Bombardier Israel has become a major equipment supplier to Israel Railways and constantly has shared with the government ministries and government companies the vast knowledge and experience accumulated in the World Bombardier.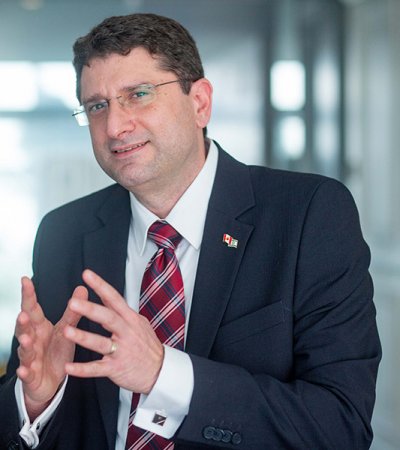 Jacob Sitt Advocate - CEO
C.E.O & Founder Alice Communications,  Kobi is one of the most prominent producers of Israel. His success is a product of his passion for bringing people together and connect them. The same passion drives  Kobi's activity as the  CEO of the Israel-Canada chamber of commerce.  In 2000 Kobi established "Alice Communications" and since then he has been involved in many productions in Israel's media industry, television, written press, radio, and internet. Kobi applies his experience and knowledge to promote bilateral commerce between Israeli-Canadian organizations and professionals.  He earned his L.L.B from Bar-Ilan University and an MBA from Tel Aviv University in Cultural and Arts Management.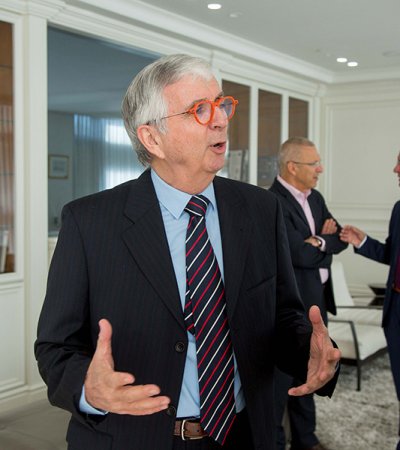 Ralphy Speier - president deputy
Ralphy has over 45 years' experience in the IT/IS fields, focusing on planning consultation assistance and strategic support for information systems and information technologies, and examination of ICT directions.
He has been involved in the formulation of IT strategic plans based on different technological aspects.
Ralphy advises assists and supports high-level management grades (CIO, CEO) in the various fields of ICT, as well as supporting the decision making related to implementing new technologies and innovations and large, complex computing projects.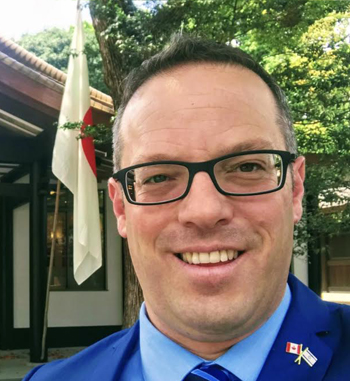 Nir Ben-David – Vice President
After more than 28 years of Military service, with a long and impressive senior officer career in the Israeli Defense Forces (IDF), Nir pivoted his executive experiences of leadership, commanding, and management, to the front end of the business and innovation sector. Establishing ICaN with a vision to empower Israel-Canada relationship, and to create a bilateral economic corridor between the countries, Nir has successfully created a strong business network, both on the sub-diplomatic and the private sector. Nir holds a Graduation diploma from the Canadian Armed Forces (CAF) National Security Program (NSP), and an additional 'Magna Cum Laude' MA in National Security Studies of Haifa University.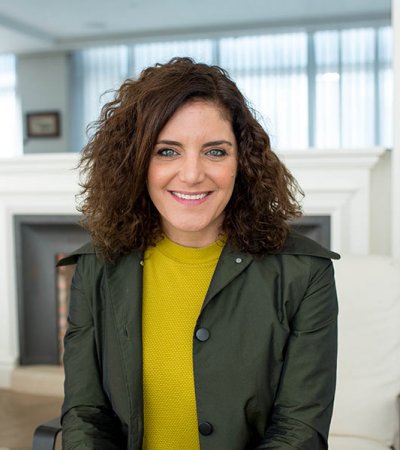 Ilanit Mutznik - Deputy General Manager
Ilanit was appointed to the position of Deputy general manager of the Israel-Canada Chamber of commerce after 14 years as a complex project manager at a well-known communications company. In this position, Ilanit has gained an extensive experience in real estate project management. She holds a bachelor's degree in mass communication and an MBA with a specialization in marketing.
In addition to her work in the Chamber, Ilanit leads business-social ventures and projects in various commercial sectors. Ilanit believes that in today's employment world, one must leave the comfort zone and make brave choices. She is happy to contribute her skills in favor of the growth of bilateral commerce collaboration between Israel and Canada and to bring together industry and technology professionals that don't see geographical borders as a barrier to the development of their business.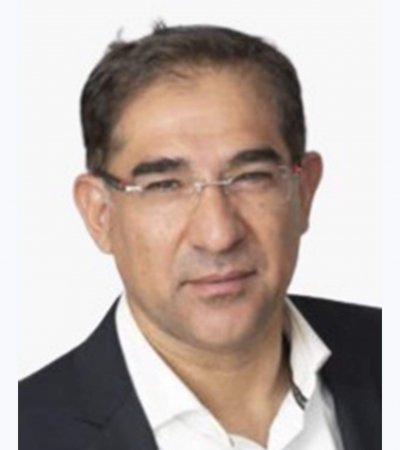 Netanel (Nati) Cohen is the chairman of the CyberIL board. Before , Nati was the Director-General of the Israeli ministry of communications. Nati is a (ret.) Brigadier General at the IDF; his last position was Chief communication and information technology officer. Nati held numerous strategic positions during his service. He led the IDF's digital transformation: strategic planning and execution of budget planning, cyber defense, communication, computerization, and Established the Cyber Defense Division. Nati holds a bachelor's degree and a master's degree.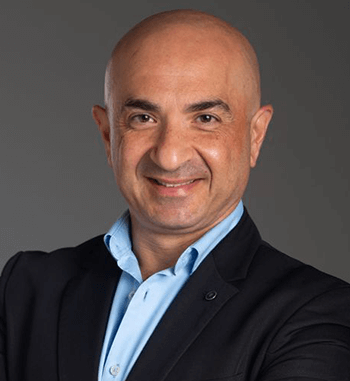 Itamar Karsenti is one of the key leaders in the pharma/life science industry in Israel.
During the past 20 years, Itamar filled senior positions in company such as TEVA, SUN-Pharma and TARO pharmaceuticals.
During the time he worked with TEVA, Itamar led the establishment and management of the two strategic manufacturing sites of the company in Jerusalem.
In 2014, Itamar joined TARO pharmaceuticals industries (NYSE:TARO), where he led the Israeli activities, the Africa region for SUN-PHARMA and during the last 4 years, established the Global Operations system of the company, heading also the Canadian site activities.
During his time with TARO, Itamar established the CSR program of the company in Israel, A program that was adopted in the Canadian site as well.
Itamar brings with him deep knowledge of the Canadian business and work culture.
Itamar Holds a B.Sc. in Biotechnology and Food Engineering from the Technion and an MBA from the Tel Aviv University.
Members of the ICCC management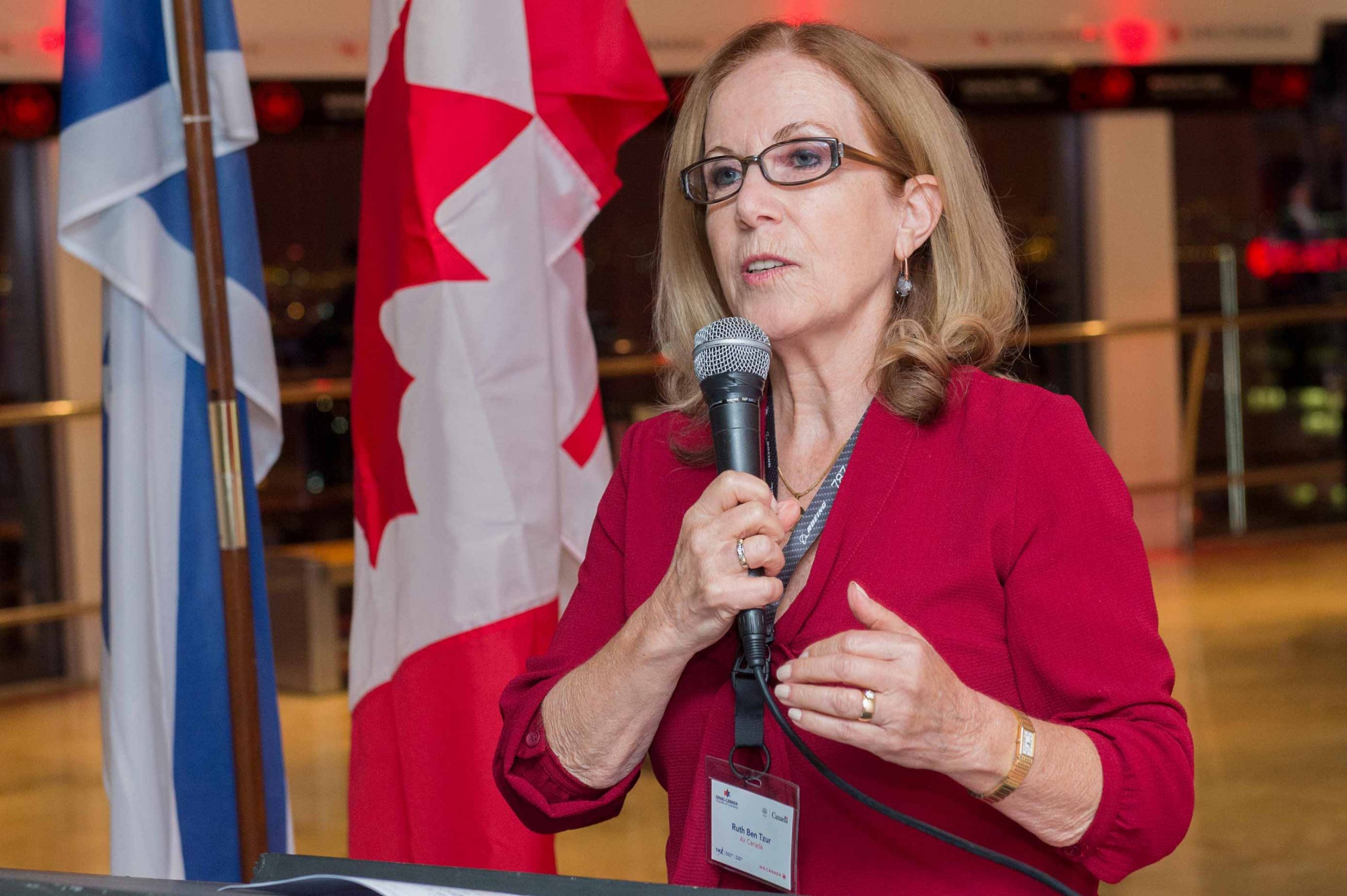 Ruth has been the General Manager of Air-Canada Israel for the past 23 years.  Air Canada is Canada's largest national airline.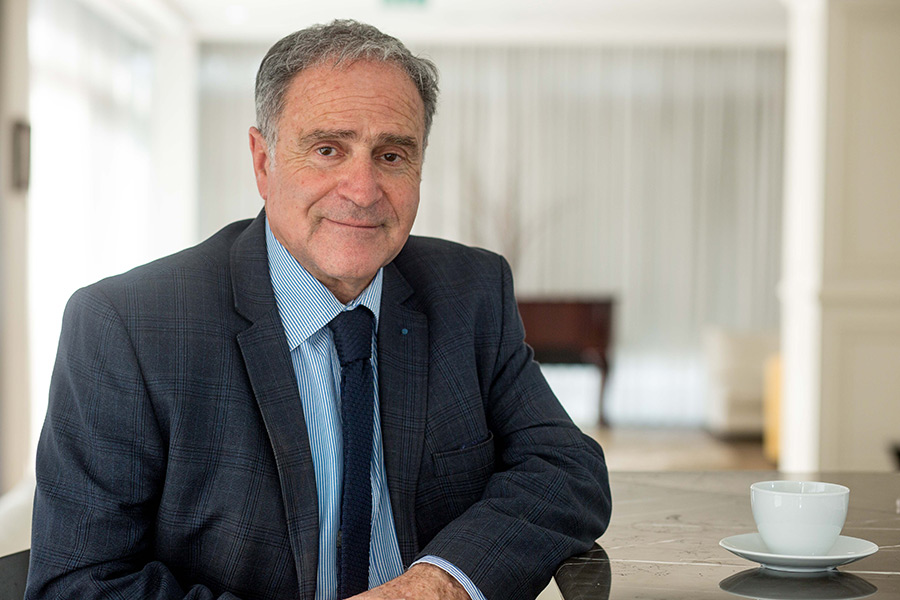 Dan Catarivas presently holds the position of Director General – Foreign Trade and
International Relations at the Manufacturers' Association of Israel and in charge of
International Relations at the Federation of Israeli Economic Organizations (PIBO).
Mr. Catarivas is also the Chairman of the Israel-EU Chamber of Commerce and Industry.
Beforehand he served for twenty five years with the Israel Government. His last position was
Deputy Director General for International Affairs at the Ministry of Finance.
In 1994 prior to his position in the Ministry of Finance, Mr Catarivas established the Middle
East Department within the Foreign Trade Administration at the Ministry of Industry, Trade
and Labour. He served as a Chairman of the Trade Committee of the Multilateral Economic
Negotiations (REDWG) that was part of the peace negotiations.
Mr Catarivas served abroad as a first Economic Counselor of Israel in Beijing, China, and
between 1982-1984 served as a representative of the Ministry of Industry, Trade and Labour
in the Israeli Liaison Office in Beirut, Lebanon.
Mr. Catarivas graduated from the Hebrew University in Jerusalem with a Bachelor's degree in
Economics and Political Science. He holds MSc degree in Economics from London School of
Economics in the field of European Economic Integration and Diploma from College
D'Europe in Bruges, Belgium, in the field of Advanced European Studies.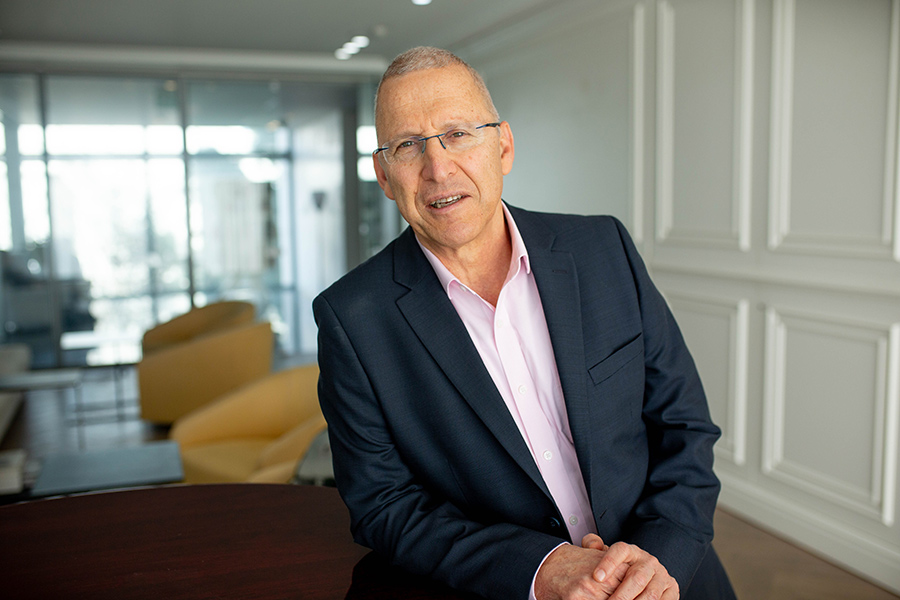 Yossi Boker heads the Toronto Stock Exchange operation (TSX)in Israel as of March 2017 and is in charge of leading the TSX expansion to Israel. Boker introduces Israeli ventures to Canada's public market opportunities and supports them in raising funds and going public on the TSX or TSX Venture Exchange (TSXV).
Boker's business career stretches over more than 25 years and comprises both entrepreneurship activities and senior executive positions in the Israeli high-tech industry. Among all, He has founded RED-C Optical Networks Inc. in 2000 and run the business through fast ramping up times until its successful acquisition in 2012 by Finisar Corp. Then he founded Yaviv Investments Ltd., which provides professional guiding and mentoring to early-stage ventures. Prior to these, Boker has served as Head of Business Development Department at Elop Electro-optics Industries Ltd., a leading provider of electro-optic equipment for military applications and as a Senior Executive at the Investment Company of Bank Hapoalim Ltd, then one of Israel's leading investment groups.
Boker has served as a board member of various companies in the fields of advanced technology, finance and insurance, commercial services and publishing, some of which have been public companies listed on NASDAQ or the TA Stock Exchange.
Boker holds a Master of Business Administration (MBA) degree from the Recannaty Business School at Tel-Aviv University and a Law Degree (L.L.B) from the Hebrew University of Jerusalem. Boker is a member of the Israeli Bar.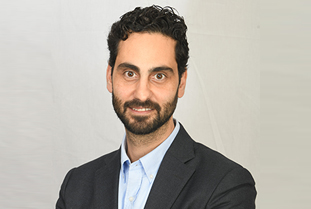 VP, International Relations &
Business Development
Federation of Israeli Chambers of Commerce
Ze'ev Lavie serves as the VP, International Relations Division at the Federation of
Israeli Chambers of Commerce (FICC), a leading economic organization
representing the private business sector in Israel. The FICC serves as roof
organization to thousands of businesses and organizations operating in more than
120 divisions which represent the various economic sectors of the Israeli market
and including all business activities such as: export, import, trade, and real estate,
financial and business services.
Lavie's responsibilities include assisting senior executives of leading Israeli
companies to successfully enter new markets or expand their business operations
in existing markets, helping foreign enterprises in doing business in Israel and
leading the chambers' International Relations with various trade promotion
organizations and governments.
Previously, Lavie co-founded a business networking website and a held various
client relationship positions in the hospitality industry.
Lavie volunteers for a number of charitable and community causes, including
Israeli-Palestinian Young Business Leaders Forum and Association for Community
Empowerment "Yedid".
Lavie holds an LL.B degree from the Ono Academic College Law School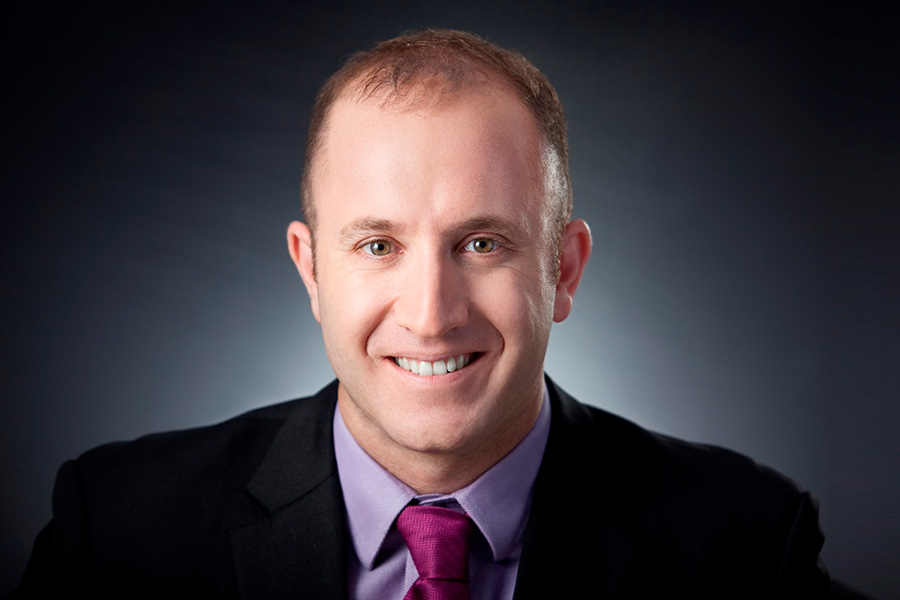 Head of Government Affairs, Corporate & International Markets
Teva Pharmaceutical Industries Ltd.
Mati is the Head of Government Affairs, Corporate & International Markets at Teva Pharmaceutical Industries, a global leader in generic and biopharmaceuticals that delivers medicines to 200 million people around the world every day. Mati previously served as Chief Operations Officer (COO) of the Teva Global Legal Group between 2011-2016 and serves as a member of the Board of Directors of Sanara Ventures. Mat is a Board member of the Israel-America Chamber of Commerce where he is Chairman of the AmCham Policy and CSR Forum and Outsight project for future of employability.
He is also a licensed Lawyer and served as the Executive Director – Israel of the Australian Israel Leadership Forum. Between 2006-2009, Mati served as Bureau Chief of Israel's Minister of Public Security Mr. Avi Dichter.
Mati is an active social entrepreneur in the Israeli community. He co-founded and leads the "Sanhedrin Forum" for young Israeli professionals. A reserve officer at the rank of Major in the IDF, Mati served as Operational Liaison Officer with United Nations Peacekeeping Forces in Lebanon and the Golan Heights and with the United States Army.